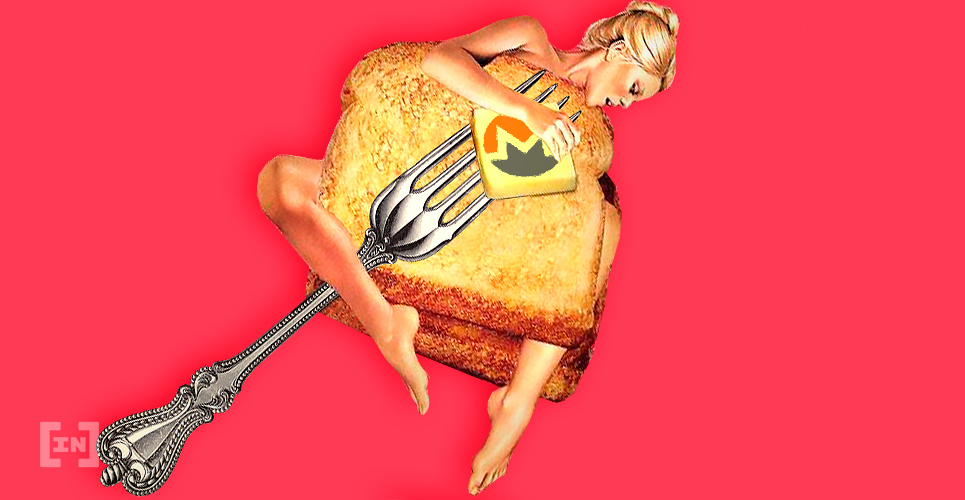 On February 15, the Monero (XMR) price reached a high of ₿0.0094 and began to decrease. It reached the closest support area on February 18.
Monero (XMR) Price Highlights
The Monero price is trading inside an ascending channel.
A golden cross has transpired.
There is support at ₿0.0085.
The price broke out from a descending triangle.
There is resistance at ₿0.0105.
Trader @CryptoNTez outlined an XMR chart that shows the price attempting to hold on to the 8500 satoshi support area along with a golden cross that is about to transpire. He also gives a target of 9400 satoshis for the ensuing upward move, about 10 percent above the current price.
$XMR
Sitting at ~8500 sats support level w/ UCTS Buy signals across every HTF(1D+)
Golden cross (EMA50/200) about to happen..

Showing signs of hodling at LTF (accumulation at support) should allow for a retest of ~9400sats(~10%)

Tight SL just in case BTC decides to ruin it#XMR pic.twitter.com/0KXXUj0bCF

— Nico (@CryptoNTez) February 18, 2020
Let's take a closer look at the XMR price movement and attempt to determine where it is heading next.
Ascending Channel
The Monero price has been trading inside an ascending channel since January 1. A bullish cross between the 50- and 200-day moving averages (MAs), otherwise known as a golden cross, transpired on February 8.
The price has been decreasing since reaching a high of ₿0.0094 on February 15, a value that coincided with the resistance line of the channel.
The closest support area is found at ₿0.0085, right at the current price level.
Short-Term Breakout
In the short-term, the price broke out from a descending triangle, even though this type of triangle is considered a bearish pattern.
However, the 2-hour RSI is still below the 50-line. For the breakout to be confirmed, the XMR price would have to move above ₿0.0088, along with an RSI movement above 50.
Future Monero Movement
If the breakout is confirmed, which we believe it will be, the XMR price is likely to move towards the next resistance area at ₿0.0105. Therefore, our target is slightly higher than that given in the tweet.
Using the slope of the resistance line to make a prediction on when the price will reach it, we can come to the conclusion that this high could be reached by March 15.
To conclude, the XMR price has decreased all the way to the previous resistance area in order to validate it as support. From here, we believe the price will move upwards towards ₿0.0105.
The post Can Monero (XMR) Increase Above ₿0.01? appeared first on BeInCrypto.